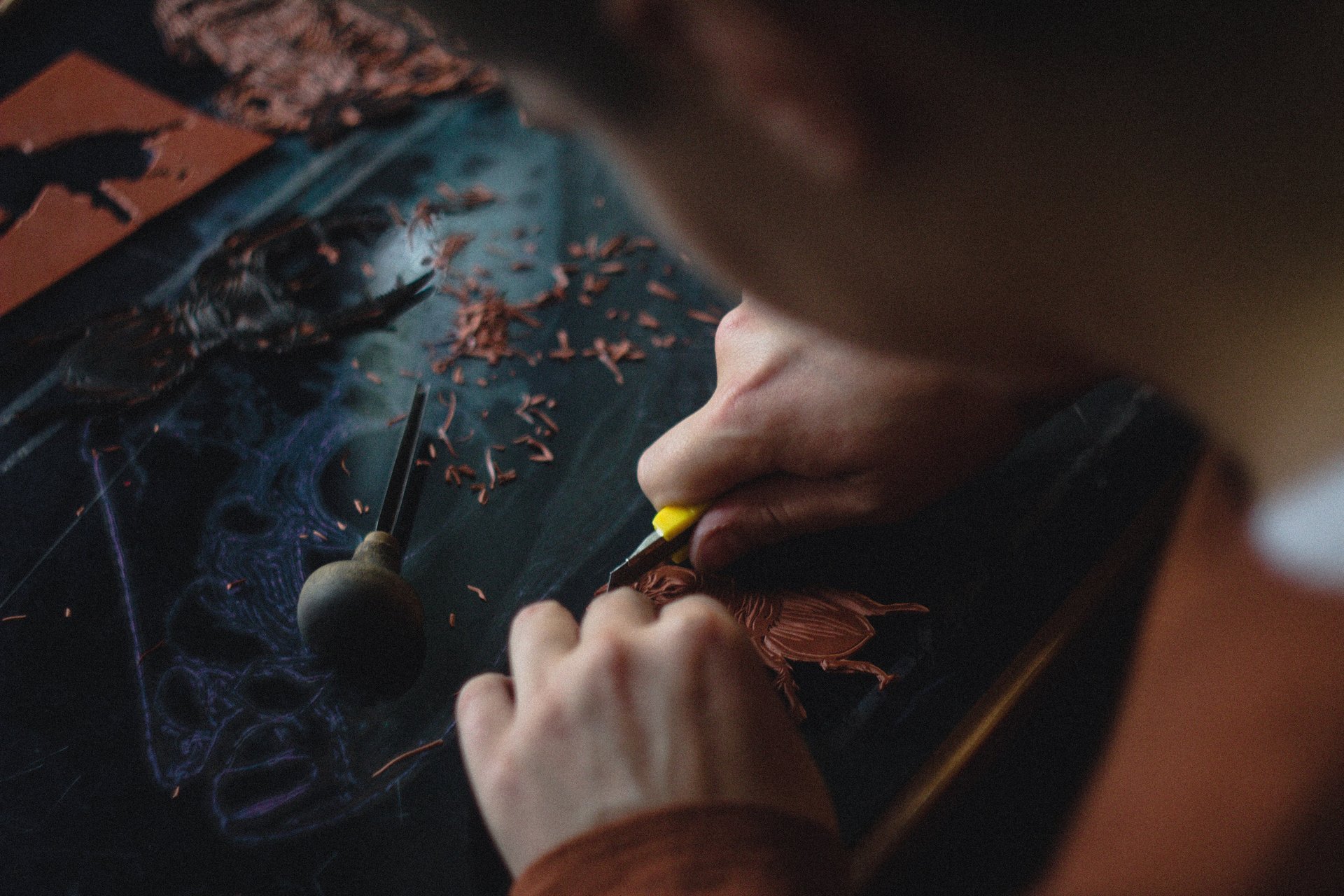 Have you ever daydreamed of painting, sculpting, sewing, playing an instrument or even writing all day?
If your answer is "YES" you may want to take some time to explore the possibility of turning your hobby into your job.
Here 10 creative hobbies that can become a profession:
1. Photography
Photography is a pastime that's part hobby, and part artwork. If the photos that you are taking gravitate more toward art, it's entirely possible that you'll be able to make some money with this hobby. Though many people take photos all the time, only a few of us are really actually good at it.
There are several ways to monetize photography. There are a number of major websites, such as Flickr and Shutterstock, that provide photos to various users across the web. You can earn some money by setting up an account on those sites, and adding your photos to sell to potential clients.
Still another way is to market your work directly to actual clients. Professional photographers are quite expensive, so you may be able to sell your services as a discount alternative for people who need photos for graduations, weddings and other events. As you gain more experience, and clients, you can raise your rates and increase your income.
2. Writing
Writing has all kinds of possibilities.
You don't have to limit your work to straight writing assignments. You can also try your hand at editing other people's work, as well as speech writing. And if there's a hidden teacher in you somewhere, you can even consider tutoring people on how to write. It's a weakness for a lot of people, who may be willing to pay you to help them get better at it.
3. Graphic Design
There are all kinds of software packages out there that can help anyone to learn this, but most people don't get into it, even those who have an ongoing need for it. If you're good at graphic design, this is a niche that you can fill. Respond to ads on various sites, and even consider setting up your own website explaining what you can do, and providing samples of your work.
4. Fitness
If you are a fitness buff, but you've always done it is strictly for personal reasons, you may be able start making some money at it. Perhaps the best way is to become a personal trainer. Gym's all across the country have personal trainers, and since turnover is high, they're usually looking for a few more. You probably have to get certified as a personal trainer, you can start out as a trainer in a gym, but as you get better known, you may be up to take on better paying personal clients.
5. Creating and/or Editing Videos
There's a growing market for videos. Many businesses now consider them a necessity to promote their products and services, both on their websites and also on the video sites themselves.
If you have a knack for creating videos, or simply editing them, the time is right to turn this hobby into an income source. There are various ways you can make money doing this, from creating instructional videos, to commercials to promote businesses.
And if you're into music, you could also begin making your own music videos, and building up your own channel. You can earn advertising revenue on these videos through Google AdSense, and once you get a channel established, the income can be both passive and reliable.
6. Music – Teaching and Tutoring
Music is one of those hobbies that lends itself very well to tutoring. Think of the people you know who will engage the services of teachers and tutors for piano lessons, guitar lessons, drum lessons, violin lessons, or any of the hundreds of other instruments out there. You could become one of the teachers or tutors that can help both children and adults to master the craft.
7. Music –Session Musician
If you are good at playing a certain instrument, but life took some terms that didn't allow you to start a band or to turn it into a career, you can still use that talent to make some money. Local bands and out of area touring bands are often looking for local musicians to do session work. Your generally paid on a per job basis, though you may do several jobs with the same band in the course of the year.
8. Social Media
You spend a lot of time on the social media, and if the social media is your natural element, you may very well be able turn that hobby into a moneymaker. Businesses are increasingly recognizing the value of social media as a means of promoting their products and services. The problem is that there are a lot of people out there who know much about social media promotion.
Social media management is becoming a career field all its own. As you grow into social media from a business perspective, you may be critical new career for yourself – out of what is now just a hobby.
9. Proofreading and Editing
Have you seen some of the tens of thousands of websites and blogs that are out there on the web? Just about every one of them need someone to handle proofreading and editing. If this is something you're good at, either because of previous experience or because it's something you simply like to do, there's a huge market out there for it.
There's even plenty of opportunity outside the web. Virtually anything that's written needs to be proofread and edited. This includes marketing and advertising material, business "white papers", business proposals, and books – both printed books and ebooks.
10. Nail Art
There are some girls out there who are awesome at nail art. Their Instagram profiles are filled with photos of their latest creations which have their envious followers perplexed at how they came up with these stunning designs. If you're a girl who enjoys coming up with new nail art, you may be able turn that hobby into a profession.
What is your hobby? Are you ready to make money from it?
If you liked reading this article, take a look at this one that can give you a fresh point of view on what to take into account if you are considering to quit your job.