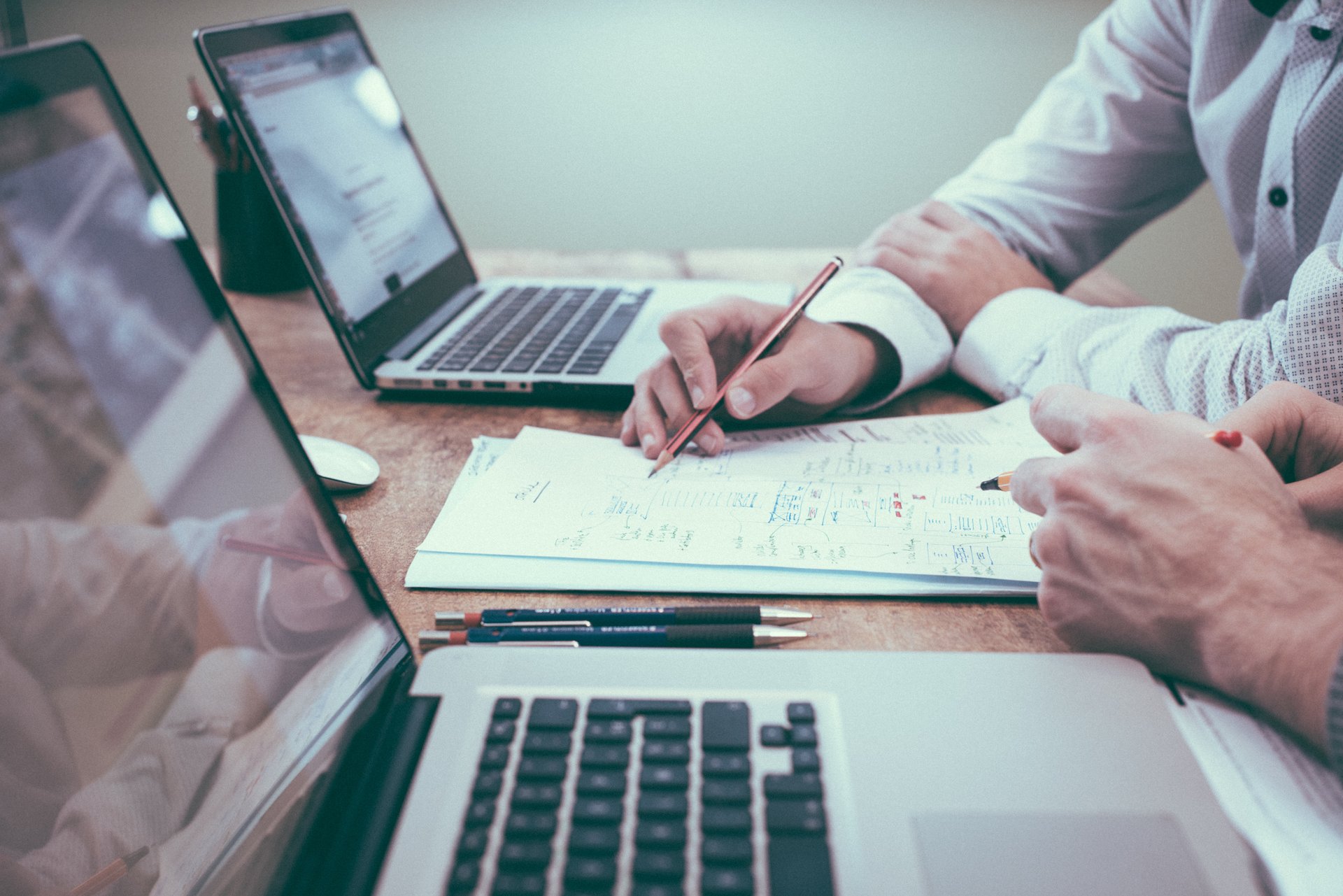 Most small business owners are incredibly skilled multitaskers. They have high self-esteem, they took risks, they probably quit a job to start their own business or maybe they never have been employed because they did not want to have a "boss".
However, because they are so accustomed to doing everything (or almost) themselves, many don't think about enlisting the help of a small business consultant. That means they might be missing out on some important benefits for their business.
Where support is needed, whether is a consultant or an agency (this depends on the size of your business and on your budget), is in the area of digital marketing.
Digital marketing is constantly changing, new apps, new social medias, new tools or new criteria (i.e. when Google decide to change its algorithm) often a non-expert can feel overwhelmed by all the innovations that are constantly put into the market.
Here are just a few ways that booking personal consultation sessions or interim management consultancy can create value for your business according the the challenges that you are about to deal with:
The benefits of booking personal consultation sessions for creative entrepreneurs:
Save time and money
Are you still trying to figure out how to improve your SEO? Are you reading hundreds of webpages where the topics are URL, keywords, ranking, meta description, PPC? If so, does it make sense for you to spend your valuable time on such a complex task that also may be outside your area of expertise?
A consultant can help you with all this while you will dedicate yourself doing what you master and taking care of your business.
Moreover a skilled consultant can provide insight that can enable you to seize new opportunities while avoiding common pitfalls that could derail your success.
Tap expertise at the right time
Even if you would prefer to tackle all business matters personally, engaging an outside expert when especially complex or sensitive issues arise can be an extra measure to ensure problems receive proper attention and are thoroughly resolved. It also can be useful to have a third-party's perspective on matters that require objectivity, or an "extra set of eyes" to verify that no mistakes have been made in a critical process.
You can also look to a consultant for help assessing and evaluating your marketing efforts and business strategy.
Additionally, because you may only need to access this specialized expertise for a short period, engaging a consultant can be an efficient way to tap the expert knowledge you need at just the right time and only for as long as it's required.
Traffic, Leads and Sales
Online marketing channels present an opportunity for most businesses to increase sales. That's what every business is looking for with anything they do and the same is true for online efforts.
A marketing consultant should always have the background and focus to increase traffic, leads and sales for any business he or she works with your online marketing services.
Insight Into An Ever-Changing Online World
Digital marketing is a fast-paced world. Things are always changing. The search engines are always making changes and there is a new social network every week or so it seems.
Digital marketing consultants stay on the pulse of the latest industry news. They know what is happening and how it affects brands.
Broad Understanding of Topics Including Design, Search, Social, Etc.
There is so much that is important with digital marketing. Design, content, search, social, etc. are all things that come into play when you're doing business online.
Experienced digital marketers know about each of these things. They've worked with brands on strategies that involve each aspect of digital marketing and they can bring that understanding to your business so you can find success with your digital marketing efforts.
Someone to Provide Action Steps
A digital marketing consultant will not only provide understanding; they will often create action steps for you to take with your digital efforts. This will work as a plan for you to follow and implement.
Someone to Help Carry Out Action Steps
Having a plan is one thing. Being able to implement the plan is the next step. The digital marketing consultant can help you carry out the action steps. This will ensure that you're not left alone with a plan and that you'll be able to take the steps to make the plan successful in bringing in more sales to your company.
Accurate Measurement
An important aspect of digital marketing is measurement. You need to be able to see how your efforts are working so you can make adjustments based on what is working and what might not be working.
Digital marketing consultants will know how to measure the results. They know the best tools to use and they know how to interpret results.
There are many ways for you to work with consultants as your small business evolves. Most important, perhaps, is that these resources can give you the valuable time needed to focus on what you do best: being an expert at whatever it is that led you to launch your own business in the first place.
What do you think?
You may also be interested in:
9 deadly online business neophyte mistakes to avoid + 1.
In the pursuit of measurable and pragmatic qualitative online goals.